Manage everything in one place
The Impact Automator is a powerful, all-in-one business automation platform that comes pre-loaded with easy to customise solutions for your online tech requirements.
From appointment scheduling and client management, to social media and online courses, you can use The Impact Automator for just about anything.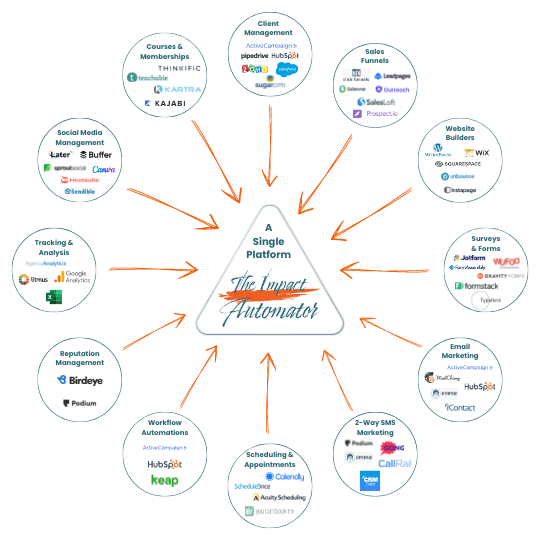 Say hello to streamlined simplicity
No more jumping from platform to platform, trying to get all the different software platforms to talk to each other. The Impact Automator brings all your sales, marketing, business processes, and online courses into a single platform.
Client Experience Automation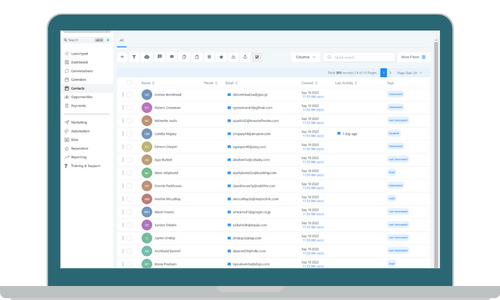 Client Management
Easily keep track of all your relationships with our built in CRM. All your conversations are streamed into the system, no matter where the message came from – text, email, social media, or a phone call. Keep track of notes, tasks, and appointments, as well as all forms and surveys they have completed.
Surveys and Forms
Drag & drop surveys and forms are built right into your software. Add them directly within the page builders or embed them on your external website. Answers are saved directly into the CRM without you needing to use integration software.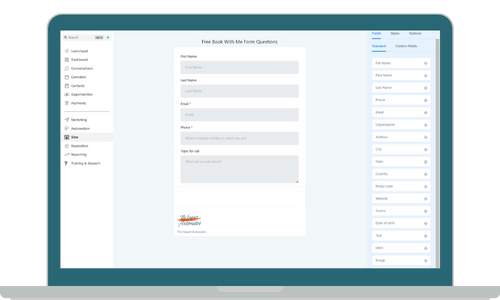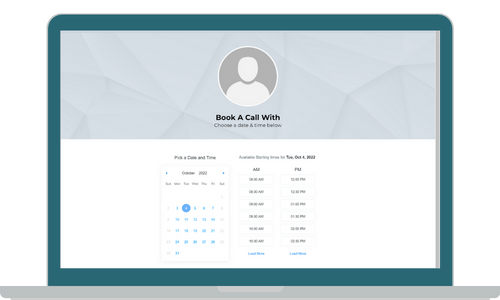 Automated Appointment Booking
Your fully automated booking system allows you to book clients and prospects to your calendar without lifting a finger. Unlimited booking types let's you customise the experience, including offering both free and paid services.
Workflow Automations
Your visual workflow builder allows you to free up time by automating your repetitive business processes. Save clicks, time and missed follow-ups with built-in messaging and inline task-automation features.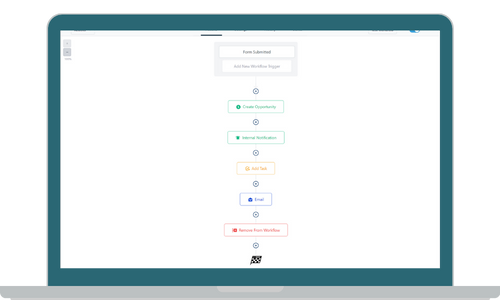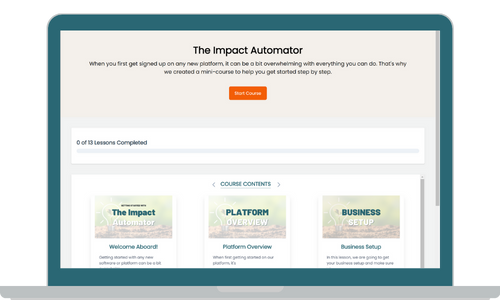 Online Courses and Memberships
Create a thriving community for your clients by using your course and membership portal. Build full courses with unlimited video hosting and unlimited users. With one login, your clients can access all the valuable information you want to share.
One-Stop Marketing
Website and Landing Page Builder
Your easy to use drag and drop web and funnel builder allows you to easily build high-performing and captivating sales funnels, landing pages, websites, and online course portals.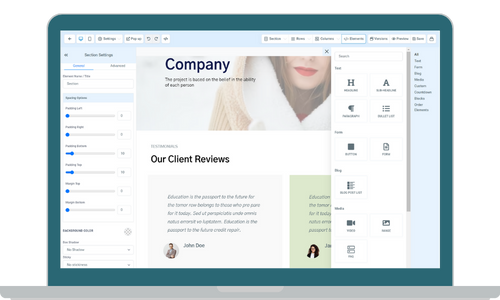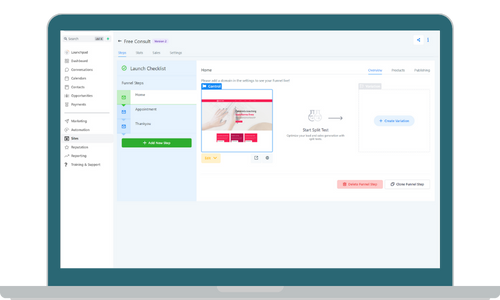 Sales Funnels and Pipelines
Use your customisable Sales Pipeline to keep track of your potential clients and what stage of your sales funnel they are at. Your dashboard keeps an overview of where the leads are, and how much money has been generated in each phase.
Email Marketing
Combining the CRM and marketing automation, your customisable email builder lets you create beautiful, easy-to-read emails for newsletters, announcements, and targeted communications with potential clients.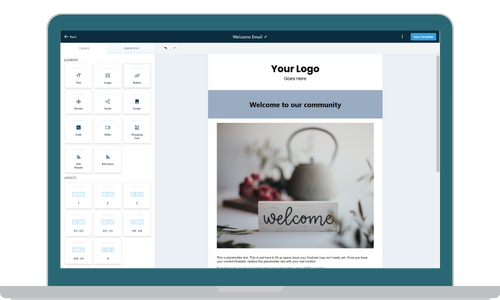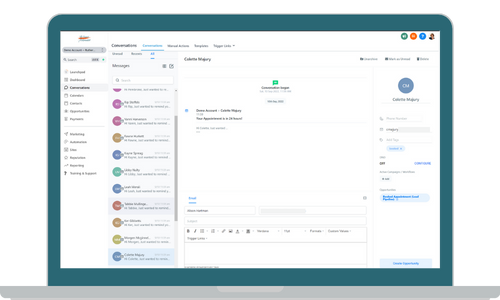 2-Way SMS Marketing
Ensure every client and lead gets the attention they deserve with 2-way SMS marketing. We provide you with your own virtual business phone number so you can create text conversations that help you deliver a five-star experience.
Reputation Management
In today's world, reviews are important for your business. Integrated with Google, Facebook, and more, you can request, monitor, and reply to reviews right within your portal dashboard.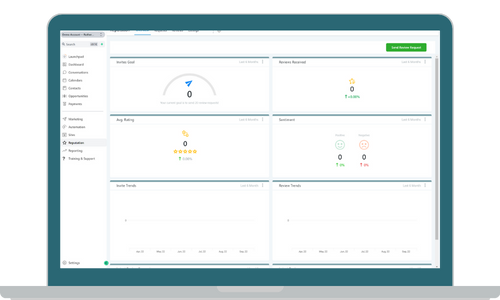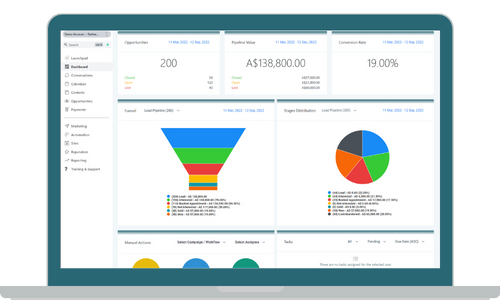 Tracking and Analytics
Connect your Google and Facebook Ads accounts so you can track their performance in a single location. Your dashboard keeps an overview of where leads are, and how much money has been generated in each phase.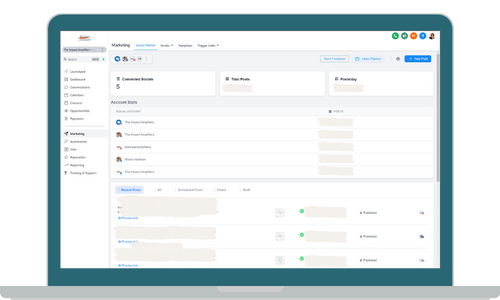 Integrating with The Impact Automator
Using tools such as Make.com or Zapier, you can connect to over 3,000 Apps, including: