The Social Automator
The social media management tool that lets you plan, schedule, and post to your social media platforms with ease.
Are you ready to embrace the power of social media?
Social media platforms allow your business to connect and build relationships, and not just with your existing customers. With social media, you can connect with a new audience too!
Building and nurturing relationships through your social media content helps your audience get to know you. This creates deeper relationships and ultimately will help you to turn customers into brand champions!
Sounds great, right?
Getting started is often the hardest part as a business owner.
Ask yourself:
What problems are your customers having?
What can you help them with?
By answering these questions, you can create content that helps your audience and delivers value. This positions you as an expert.
As you engage your audience on social media, you're helping your business to stay front of mind. That's why it is so important to post regularly, so you are at the front of your customers' minds throughout the year.
But making regular posts, then going into each platform separately, can be very time consuming.
Luckily, we've created a solution!
The Social Automator is our social media management tool that lets you plan, schedule, and post to your social media platforms with ease.
A feature of our all-in-one platform, The Impact Automator, The Social Automator is the result of many years of experience, working with businesses just like yours.
With The Social Automator, you can:
Interact with your audience across all your social media platforms in one place – no need to log in to multiple accounts to respond to messages!
Post across multiple platforms at the same time, or platform by platform – it's up to you!
Know exactly what you're posting with a preview of what your post will look like before you publish.
Plan your posts and view all your content in one place with your easy-to-use planner.
Save time by scheduling your posts in advance – just set it and forget it, The Social Automator will post it for you!
Store your media and keep your content organized in your drag-and-drop media library.
See what you've posted, when, and where, on your Social Planner dashboard.
Manage all your conversations from your mobile phone, with the Lead Connector app.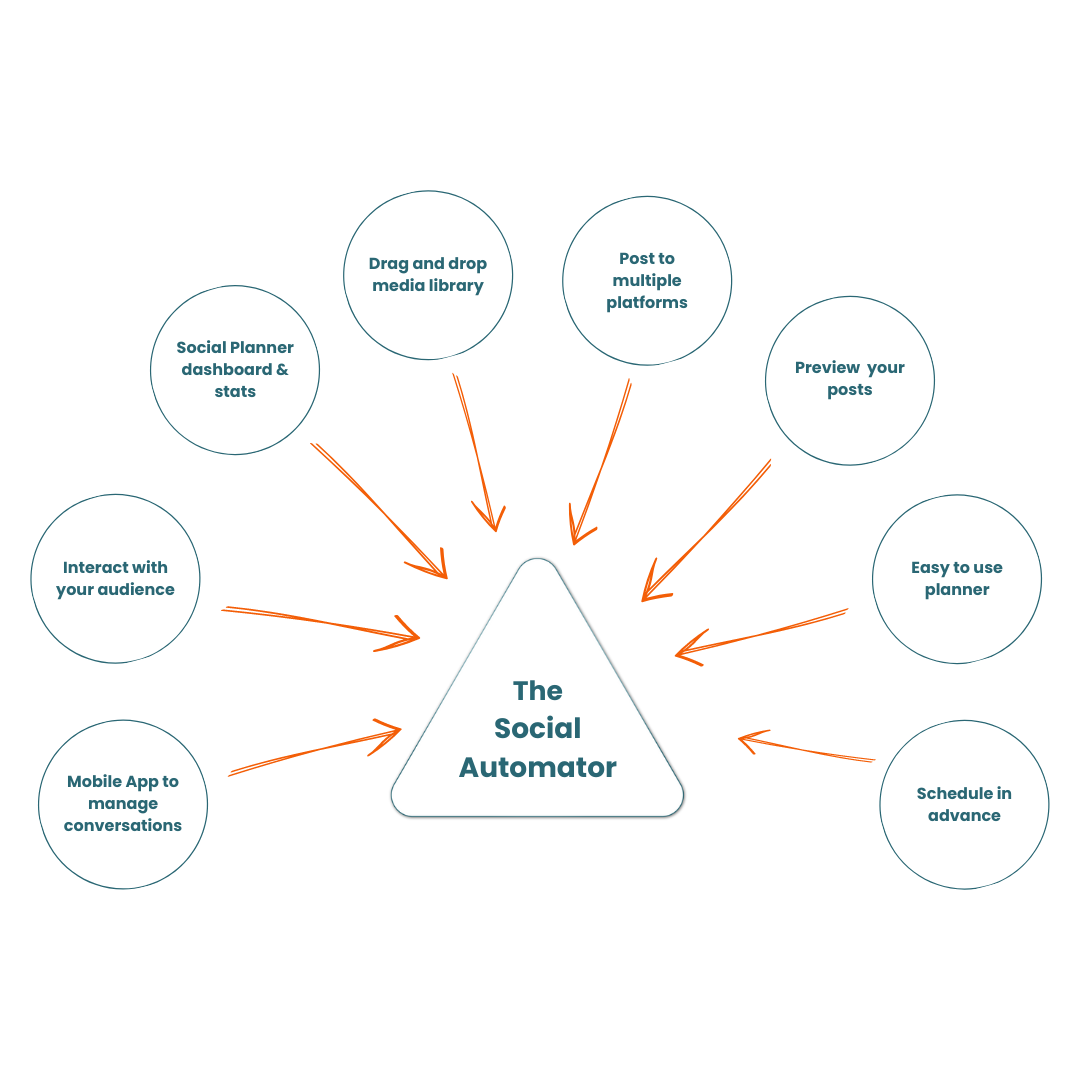 Pricing
In a digital world filled with complexities, we believe in keeping things simple. That's why we offer this clear-cut, value packed pricing for The Social Automator, designed to meet your social media management needs.
The Social Automator
$57 per month
All your messages in one place
Post to multiple platforms
Preview your posts
Easy to use planner
Schedule in advance
Drag and drop media library
Social Planner dashboard & stats
Interact with your audience
Conversations dashboard
Mobile App to manage conversations