Everything you need to
Automate Your Business
The Impact Automator – using the power of automation to help small businesses work smarter, not harder.
Attract more clients
Grow your business
Boost your reviews
Everything you need to
Automate Your Business
The Impact Automator – using the power of automation to help small businesses work smarter, not harder.
Attract more clients
Grow your business
Boost your reviews
Helping your business grow is our passion
You know how to help your clients better than anyone else. That's why you started your business in the first place, right?
But, when it comes to handling the time consuming daily tasks involved in running and growing your business, you might feel frustrated and overwhelmed. That's where we come in.
We are passionate about helping businesses just like yours grow, while saving you time and making your life as easy as possible.
That's why we have created a custom solution, The Impact Automator, to do the work for you.
The Impact Automator is our powerful, all-in-one automation machine that simplifies and streamlines your business operations.
We don't just offer software, we offer a partnership and personalised support so you can focus your energy on helping your customers and getting the job done.
Watch the video to see what
The Impact Automator can do for you!
If you're a small business owner who wants to:
Take control of your business growth and cut your to-do list in half by harnessing the power of technology to automate your manual admin tasks…
Make it easy for people to book appointments in your calendar, with unlimited meeting types and free or paid bookings, without you having to lift a finger…
Have a simple way to get more reviews, so that you stand out from the crowd when people are searching for a business like yours…
Manage all of your business conversations in one place, so you don't have to jump between your email, phone, and social media accounts…
Have a single app on your phone that gives you access to all your business contacts, conversations, online reviews, and your calendar…
Use time saving technology on a single platform to organise, manage and automate your workflows so you can boost your productivity and profits…
Automatically reply to missed phone calls so you can focus on the job, knowing that your clients aren't being ignored…
Use custom booking forms and automation to screen out people who aren't quite right for your business, allowing you to focus on your ideal clients…
Have personalised support from experts (and small business owners!) who understand, and can manage, the challenges technology brings…
Easily plan, schedule, and post to your social media platforms without having to log in to each one individually…
then The Impact Automator is for you!
One Platform, One Team, One Subscription
We love simplicity and anything that helps our clients simplify and grow their business. The Impact Automator allows you to ditch all the other software platforms and have everything in one place. There's no need to "duct-tape" different platforms together to try and make your business run smoothly anymore. Focus on growing it instead!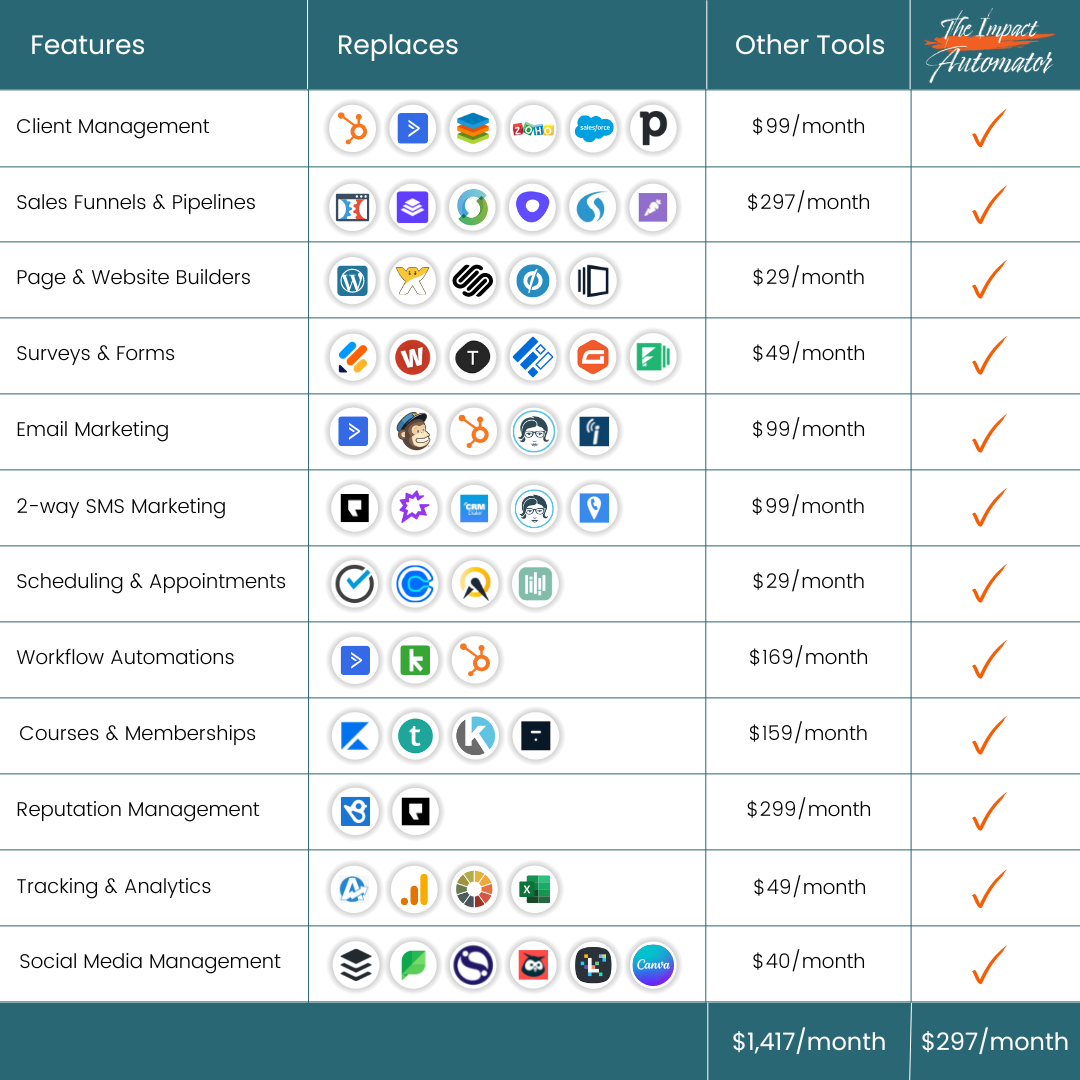 Don't pay for:
Active Campaign / ConvertKit / Mailchimp / Community
Keap / Ontraport / HubSpot / Salesforce
ClickFunnels / Kartra / Squarespace / Wix
Kajabi / Thinkific / Teachable / MemberVault
Calendly / Acuity / ScheduleOnce / youcanbook
Get The Impact Automator instead!
The Impact Automator is…
Your Business Website
Wow your online audience with one of our pre-built templates, or build your own with an easy drag and drop builder.
Your Reviews Manager
Automate asking for feedback – all of those 5-star reviews will make your business stand out from the crowd.
Your Text Automator
Create automatic text replies, like missed call text backs, so you don't lose business when you can't answer the phone.
Your Unified Inbox
See all your messages in one place, no matter where they come from – text, email or social media.
Your Business Phone
Your own virtual business number with voicemail, text messaging, and automations, all in one place.
Your Automations
Use your workflow builder to automate your manual admin tasks, freeing up time and cutting your to-do list in half.
Your Social Media Manager
Manage your social media all in one place! Plan, schedule and automate your posts with the click of a button.
Your CRM
Your Customer Relationship Manager (CRM) helps you keep track of all your contact interactions.
Your Automated Calendars
Create unlimited calendar types and simplify scheduling, so you can be booked without you having to lift a finger.
Your Mobile Receptionist
Have access to The Impact Automator wherever you go with the Lead Connector app on your phone.
Your Personalised Support
Get round the clock support with our interactive Support Portal, on-demand videos, and ticket submission forms.
Your Web Chat Bubble
Make it easy for people to ask questions with an integrated chat bubble on your website, landing pages, and blog.
Your Payments System
Take orders, create subscriptions, send payment links, and track payments from within The Impact Automator.
Your Surveys & Forms Builder
Use your drag and drop builder to create beautiful surveys and forms for your website, emails, and more.
Your Ad Tracker
Connect your Google and Facebook Ads accounts so you can track their performance right from your dashboard.
Your Email Marketer
Connect with your audience and stay front of mind with automated email marketing and newsletters.
Your Media Library
With unlimited storage, upload and save your images, videos, and files to use across all your sites and social media.
Your Funnel Builder
Attract your dream clients with beautiful sales funnels that showcase your business and generate more enquiries.
Your Online Shop
Sell products and services directly from The Impact Automator with easy to build sales pages and funnels.
Your Online Blog
Build your reputation with an online blog that highlights your expertise by sharing tips, tricks, and knowhow with the world.
Your Courses
Turn your knowledge and experience into revenue with a membership site and unlimited courses.
Pre-built Bonuses
Sign up today and receive these FREE bonus pre-built solutions. Valued at over $3,500, these bonuses have been built by us for small businesses just like yours.
Grow and Amplify Plans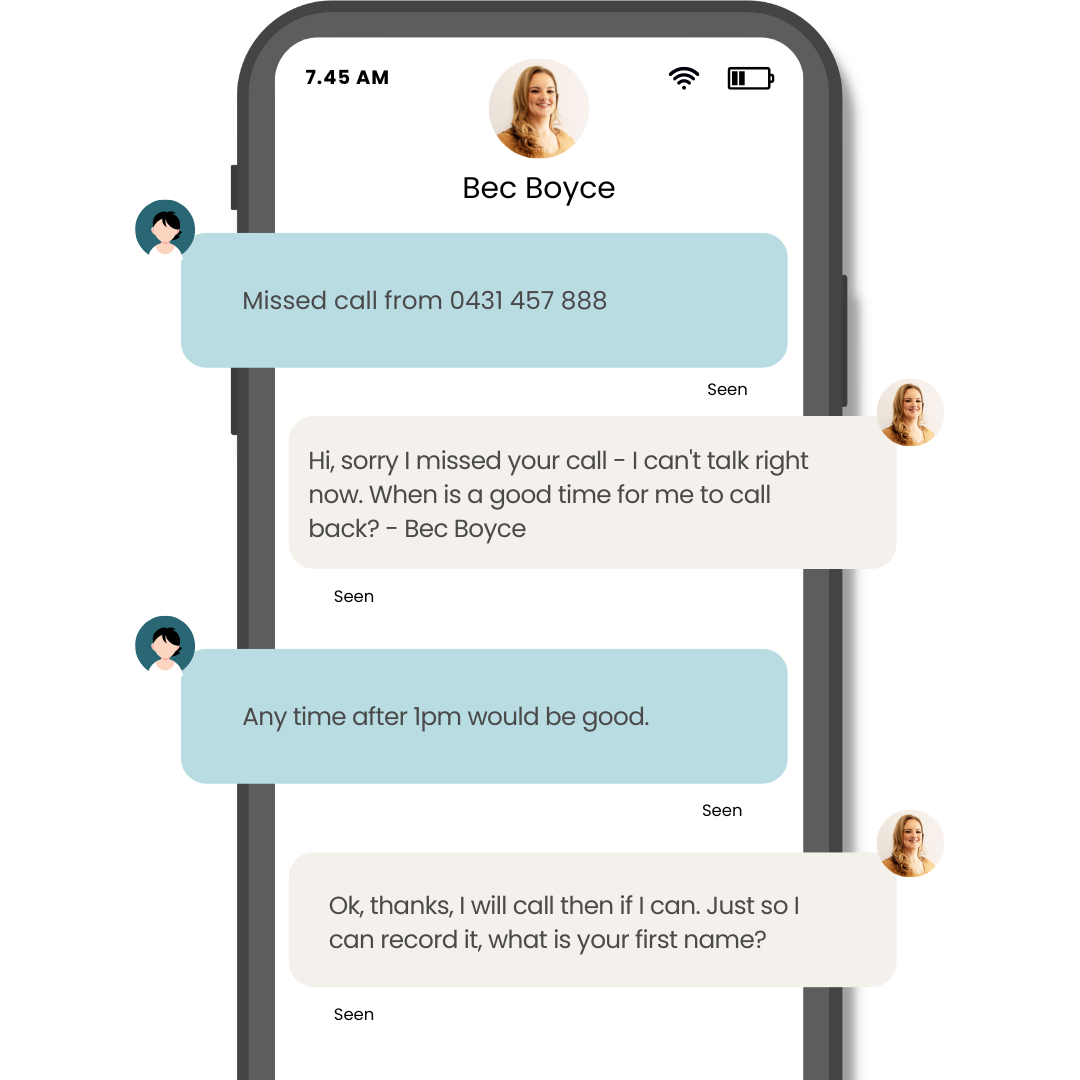 Automatic Text-Back
Potential clients might move on to the next number on their list if they don't hear back from you almost immediately. Your Missed Call Text-Back automation will instantly reply to every missed call, so you can focus on the job without being interrupted.
Automatic Reviews
Getting those 5-star reviews has never been so easy. With the click of a button, ask for feedback and automatically filter out your happiest clients, allowing them to review you on Google and Facebook.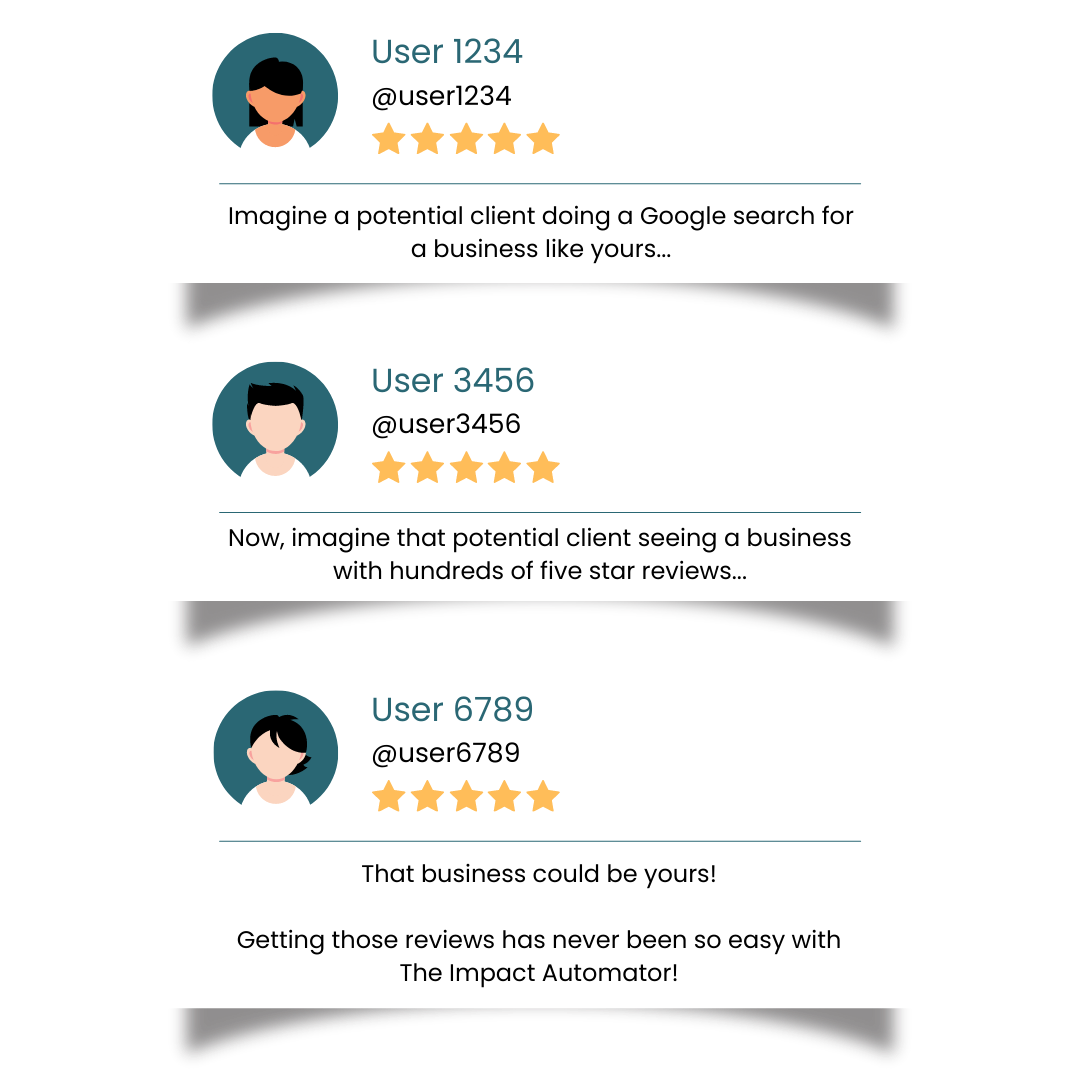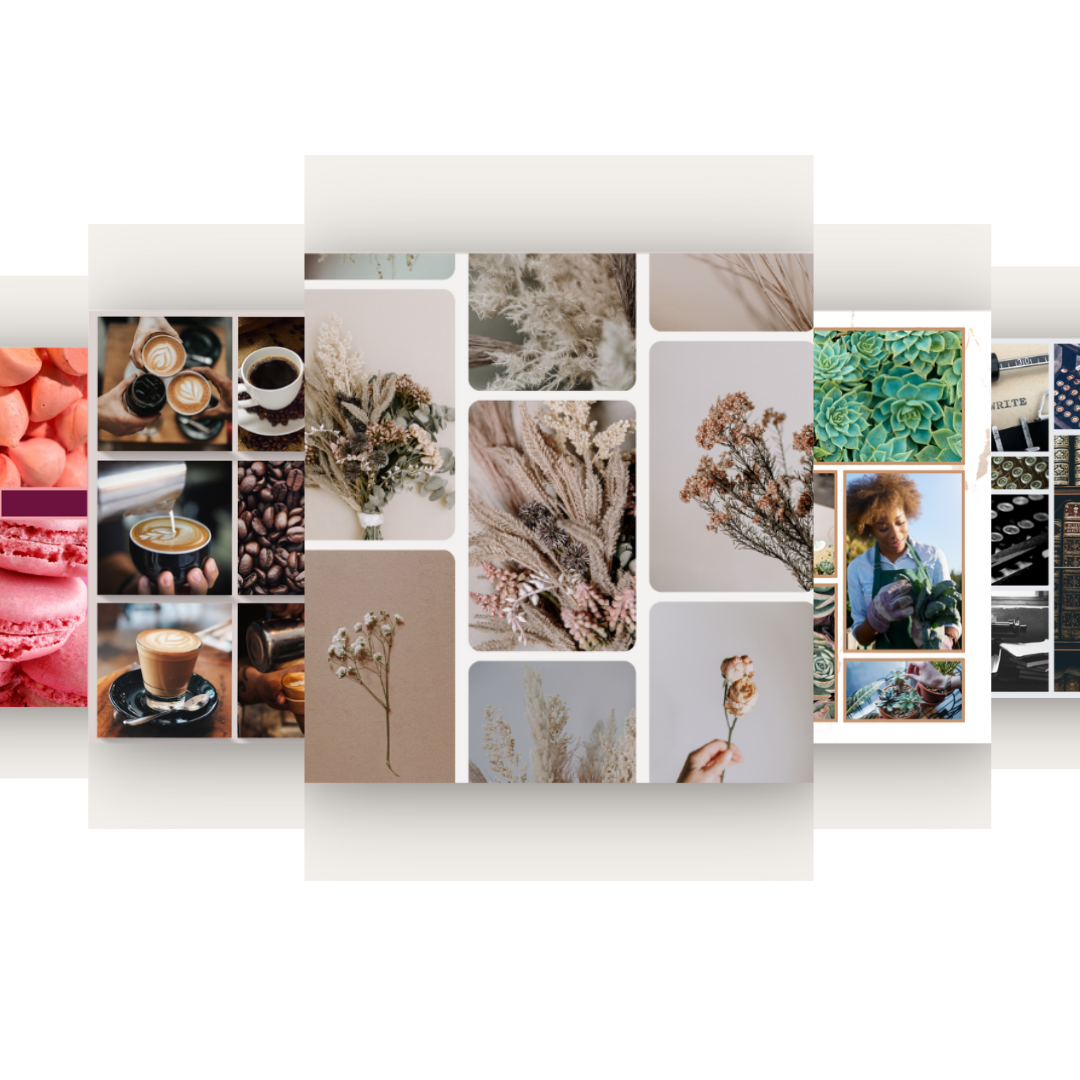 Social Media Template Pack
Save time and create a thriving social media brand with your very own Social Media Template Pack. Choose from one of our packs, and get 55 customisable social media templates.
Business Website
Take your business to the next level with your very own customisable website. Simply choose your website from our template library, submit your content using our custom submission process, and your new website will be ready to go within two weeks.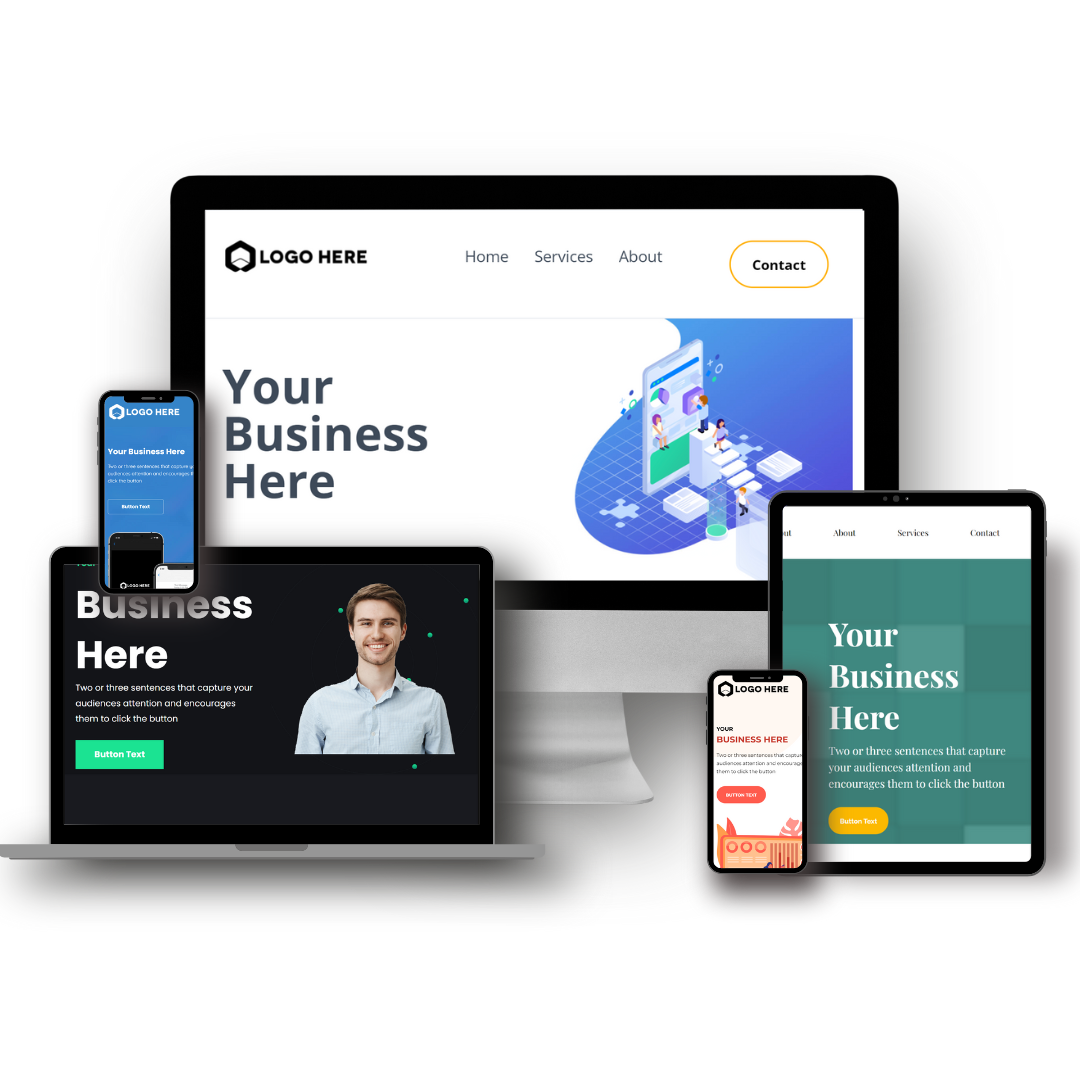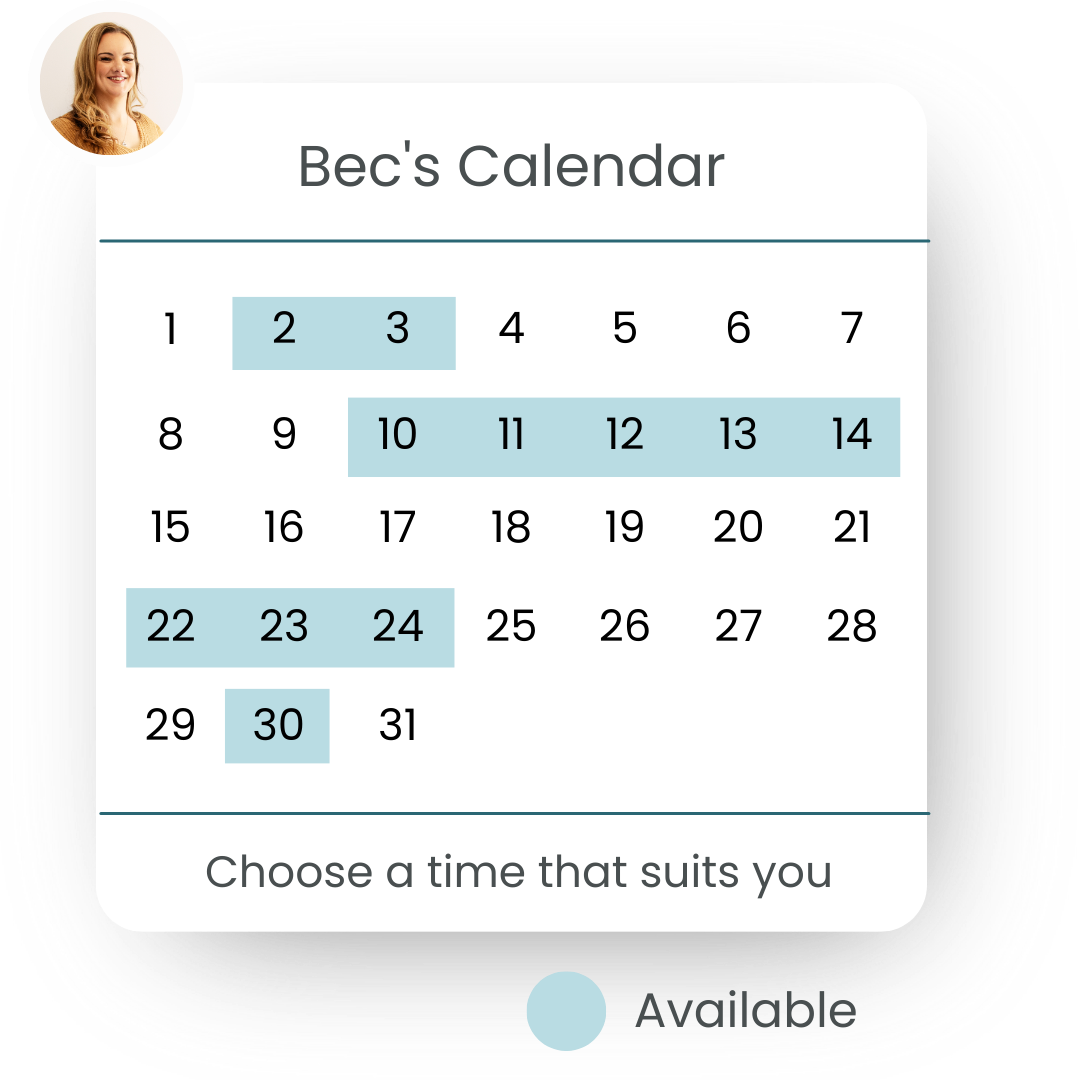 Automatic Calendar Bookings
Save the back and forth trying to book the perfect time with clients, and let them book directly to your calendar. Get two Calendar Booking automations – one for free bookings, and one for paid bookings.
Lead Magnet Funnel
Convert online visitors into paying clients with your very own Lead Magnet Funnel. Customise your templates, and then the included automation will take them on a journey from helpful tips through to booking in a free call with you.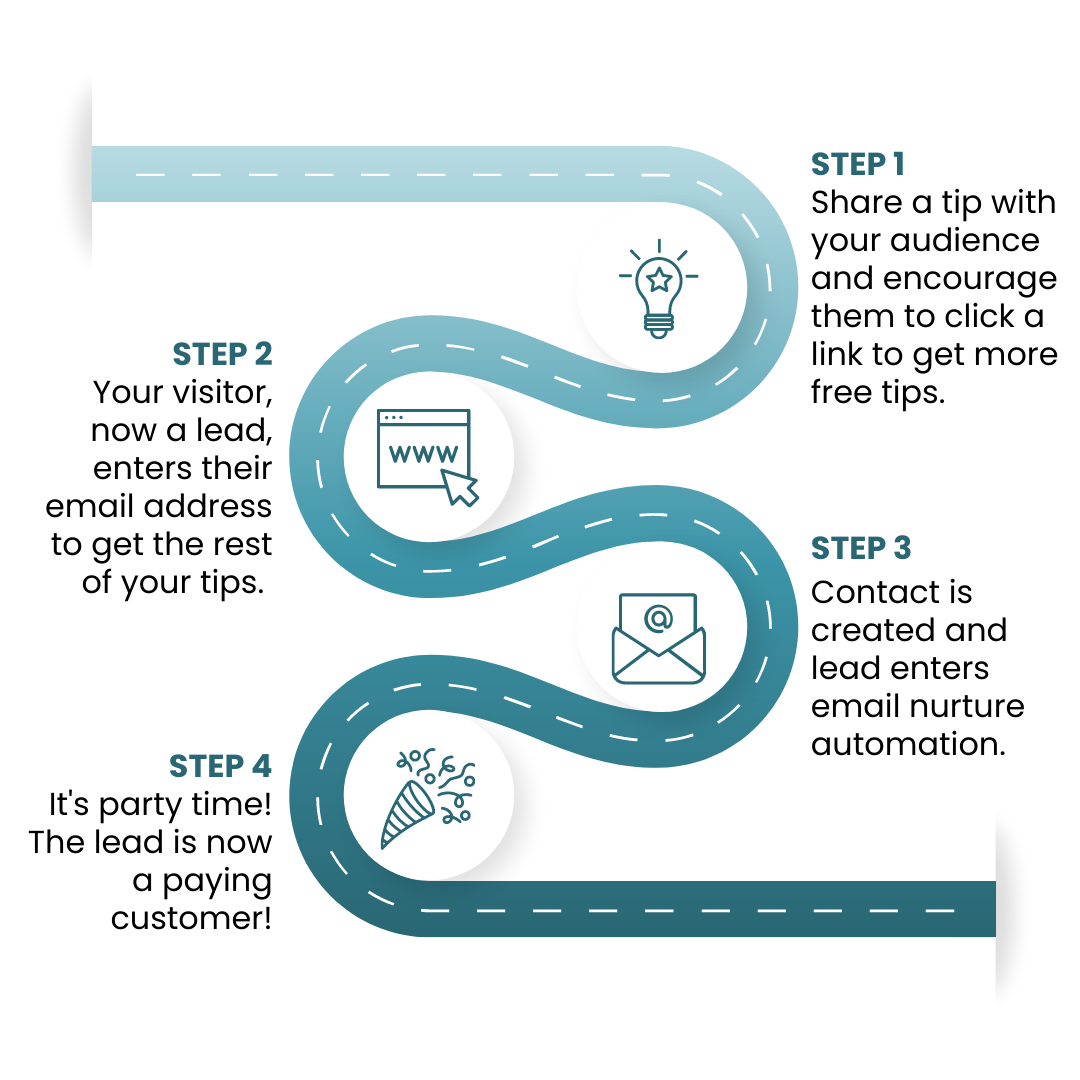 Personalised Support
As small business owners ourselves, we understand the challenges that technology can bring.
Luckily, as technology experts, we also know the solutions.
We are here to help you succeed, no matter what stage your business is at. Support options include:
Access to our comprehensive training and support portal – available right inside your platform.
Quick and easy Support Ticket submission, with personalised response during business hours.
Purchase of one-on-one live video support.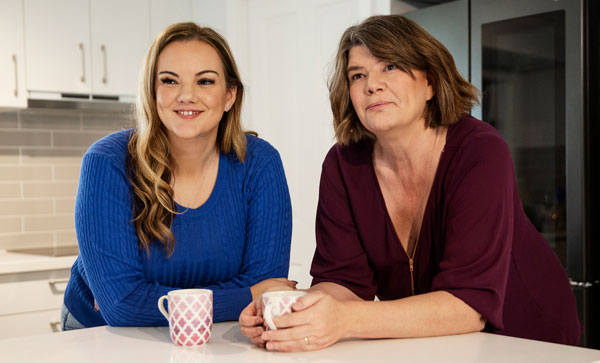 Our Packages
Whether you just need the basics, or you are ready to go all-in, we have a package for you.
Our simple plans include unlimited contacts, unlimited funnels, and a mobile phone app, to make it easy for you to stay it touch with your clients. There are no contracts, and you can cancel at any time.
Grow
$97 per month
plus one-time
$397 set-up fee
Included:
Unlimited Contacts
Unlimited Users
Mobile Phone App
Missed Call Text Back
Reviews Management
2 Way Text & Email Conversations
Google Business Profile Integration
Facebook Messenger Integration
Unified Inbox
Website Chat
Smart CRM
Social Planner & Automator
Amplify
$297 per month
plus one-time
$397 set-up fee
Everything in Grow, plus:
Unlimited Sales Funnels
Unlimited Websites
Unlimited Calendars
Automated Bookings
Automated Client Screening
Workflow Automation
Membership Site with unlimited courses
Unlimited Surveys
Invoicing
Blogs
Email Marketing
Opportunity Tracking
Our Satisfaction Guarantee
We are all about a positive relationship with you and your business. That's why we have a 30 day, no questions asked, money back guarantee. If, for any reason, you decide that The Impact Automator is not for you, simply let us know and we will refund your subscription.
Did you know…
We don't just offer software, we offer a partnership and personalised support, so you can focus your energy on helping your customers and getting the job done.
Our goal is to help you use the power of automation to grow your business and work smarter, not harder.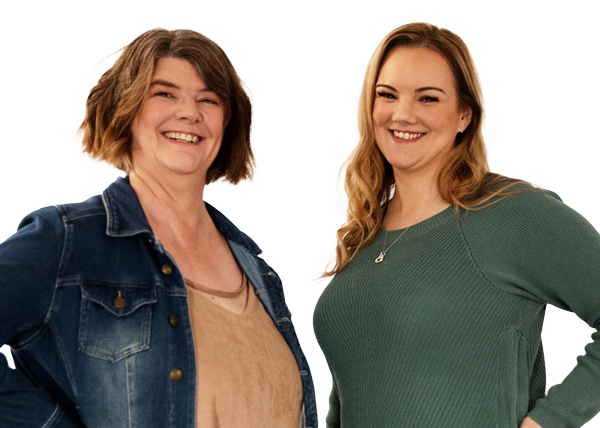 We would love to hear from you and talk about how we can help you:
Attract more clients/customers
Grow your business
Boost your reviews
Alison and Bec
Feedback from our clients